My friend Ravi has a dream - he wants to help all children who experience brain tumours to get treatment and get well again.
Ravi goes to my school and we have sung together every week for the last 3 years - then Ravi found out he had a brain tumour and had a big challenge to get better. 
He's doing great now - and wants to help other children in the same situation. He loves singing so much, he chose his favourite song and with his musician dad and enterprising mum, they pulled together a host of amazing singers and musicians to make his song into a record to sell to raise money for the brain tumour charity.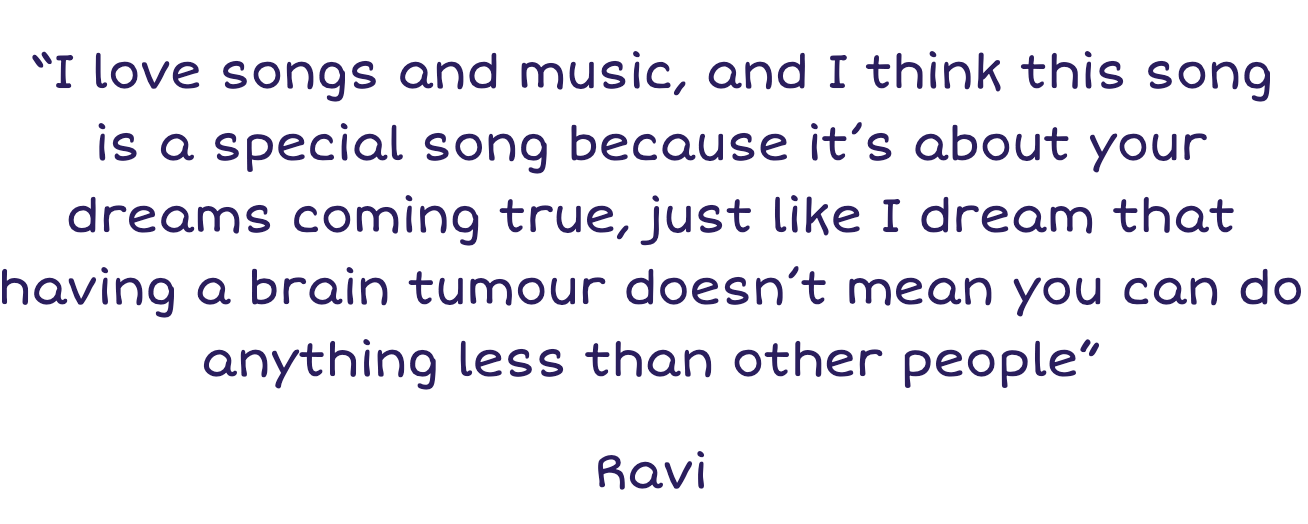 Watch Ravi's charity music video of the song 'A Million Dreams' from The Greatest Showman. Starring an amazing array of internationally acclaimed musicians including Bastille, Damon Albarn, Paloma Faith, The Big Moon, and Metronomy....and me Al Start!!
All funds go to two essential brain tumour charities, The Brain Tumour Charity and brainstrust.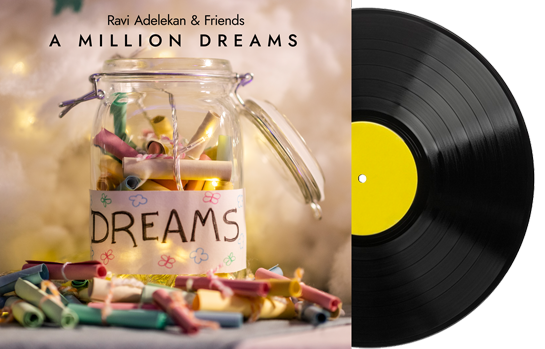 FEATURING 
DAN (BASTILLE) 
JOE MOUNT (METRONOMY) 
JIMMY SOMERVILLE 
THE BIG MOON 
RAVI, GBENGA, BETHAN AND MAYA 
JULIETTE JACKSON (THE BIG MOON) 
AMANI ADELEKAN 
AL START 
PALOMA FAITH 
SEYE ADELEKAN (GORILLAZ) 
RAVI'S GRANDPARENTS 
JOHMAALYA ADELEKAN 
Keys: Damon Albarn 
Drums: Woody (Bastille) 
Track produced by: Grammy Award-winner Synematik (Niyi Adelekan) 
Track arranged by: Gbenga Adelekan
Please join us and raise money for Ravi's Dream! https://ravisdream.com/