"

Al has a fine voice, is charismatic, compelling to watch and her relaxed rapport with children keeps them giggling! " - The Latest Review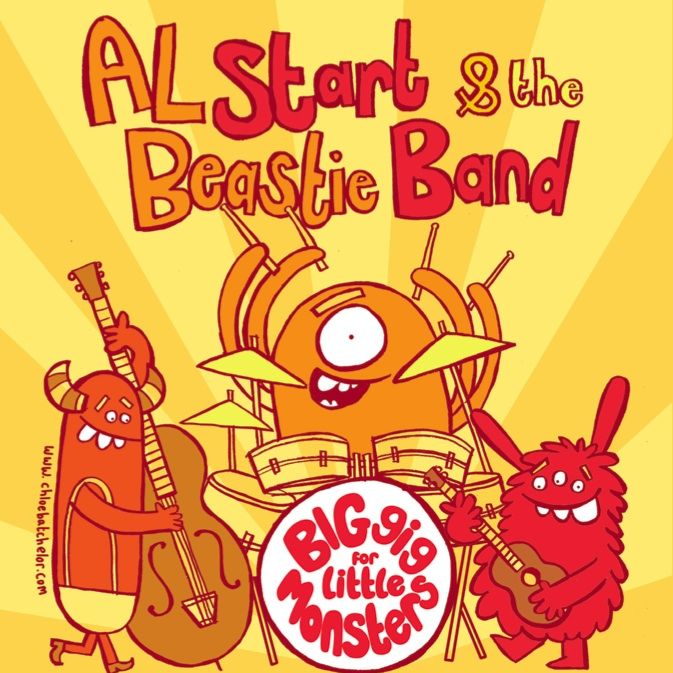 Amazing New Music for Kids
Proper songs by a proper singwriter!
Al Start offers families what they have been craving - authentic, well-crafted songs played by real musicians in wonderful venues.
She is engaging and pitches her performances so that children of mixed ages and abilities can all enjoy the show.
No baby songs, no nursery rhymes, no patronisingor sappy songs! Having worked with primary school-aged children for years, Al knows what makes them tick!
Parents all love the music - it's made for whole families to enjoy together.
Find out more about how it all came together...
Press Photos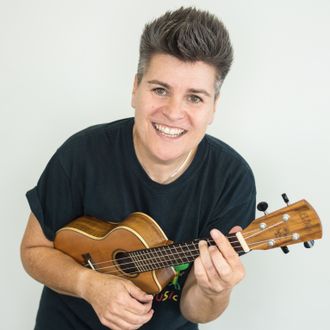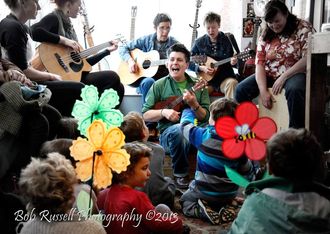 Brief Biography
Hailing from Brighton UK, acoustic singer-songwriter Al Start has made quite a name for herself on the vibrant UK music scene. Both as a solo performer and with her fantastic folk-happy acoustic band. 
With great musicality and powerful performances, this Brighton Institute of Modern Music (BIMM) graduate has toured extensively across the UK and USA. From London's UCL Bloomsbury and Mean Fiddler, to Glasgow's mighty Barrowland via Liverpool's Cavern Club back to Brighton Dome...across to New York's Rockwood Music Hall...
She played in pubs, clubs, at music venues, festivals, international events, conferences, in hotels, restaurants, busked in the street and even sang on a yacht!
These years of live experience taught Al a great deal about how to engage and entertain an audience and she honed her performance skills.
"Some girls are just born to perform." DIVA 
In 2007 Al took a side-step into children's music. Combining 25 year's experience of working with children with her personable live performances, this has been the most exciting and rewarding career move to date. Collaborating with and writing for the likes of Glyndebourne Opera, national music charities Rhythmix, Sing Up & The Dome, touring festivals, venues and schools. She leads singing assemblies, runs music & songwriting workshops and even teaches ukulele. Al has found a whole new enthusiastic audience.. here's what they say:
"The songs have great tunes"     
 "I like that the songs are different from other songs"   
"She puts funny bits in!"     
"I like it because it's nice when everyone sings together"       
"Singing Assembly is really exciting, it wakes me up!" 
In 2015 she set up children's music company Go Kid Music whilst studying business on Natwest's Entrepreneur Accelerator. This led to developing GKM's online platform with digital music clubs and courses for schools and families. Al's children's songs are well crafted, full of sign language, humour and are creating a buzz across the UK and beyond. 
 "We really like the range of songs; the children like the signs and are amazed by her voice. Songs are very appropriate, fun and very exciting for the children. 10 out of 10 for effort and enthusiasm, Al!"  - Reception Teacher
Al has worked on some exciting projects with Glyndebourne Opera House, the Young Offenders Service, Young Carers, Brighton Dome & Festival, Brighton and Hove Museum and Art Gallery, Rhythmix children's music charity, Vocal Force and the national schools singing organisation Sing Up.
She has even had her songs, Creepy Castle and Let's Harvest included in Sing Up's nationally distributed schools magazine and song bank. They were so popular Sing Up have commissioned five further songs; What Makes a Family?, Living it up in Greece, Geography Song and Hey, Little Frog and most recently, In Every Way a song to say thanks and goodbye to teachers and schools.
With a superb back-catalogue of children's albums, 2020 saw her 10th studio album release, ROBOT. Al is breaking stereotypes in children's music and her skilful writing style appeals to music-lovers of all ages. Upbeat acoustic meets melodic songwriter - imagine Jack Johnson and Aimee Mann's cool baby! In the USA this kind of music is called "Kindie" - Kids-Indie - independent musicians making their fantastic music for families, this is where Al's music fits!
Inclusion is at the heart of everything at Go Kid Music. Al is known for 'sing and sign for big kids'! Her educational songs are providing schools with exceptional creative learning resources, enabling them to bring singing and music-making into everyday teaching. 
Al's 2 primary school songbooks "Sing! Play! Learn! with Go Kid Music" were recently published by international publisher HarperCollins (Collins Music). Packed with original songs for a wide range of popular cross- curriculum topics, with a DVD rom of interactive videos with all the teaching resources, videos and audio.  
Go Kid Music © 2021
Song written for global eco project to educate about endangered animals - the hedgehog. Featuring school children from the UK singing and signing
Here's a lovely video made during COVID restrictions at Kings Junior school in Gloucester. The guidelines during lockdown restricted singing, but they still managed to celebrate Harvest Festival by signing along to Al's song, Let's Harvest.
Amazing Vocals on our Songs
Images from past projects
Brighton History Songwriting Project